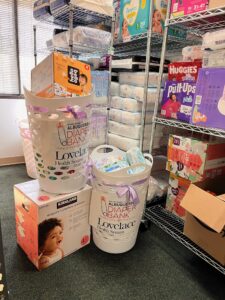 Help us eliminate diaper need by hosting a Diaper Drive. Individuals and businesses in the community can host Diaper Drives at their work places, schools, religious organizations, or special events. Diaper Drives help collect diapers, wipes, and other essential items, and bring awareness to the issue of diaper need.
Junior League of Albuquerque Diaper Bank sorts and distributes the diapers to our community partners across New Mexico.
Download our Diaper Drive Quick Start Kit with everything you need to know about hosting a Diaper Drive for the Junior League of Albuquerque Diaper Bank.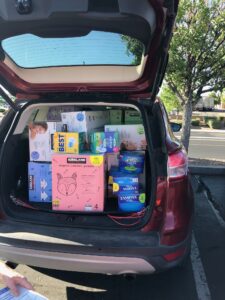 Apply to host a Diaper Drive. This is an important step to ensure you receive the resources you need and set up a drop off time.