The Junior League of Albuquerque's Board of Directors ensures the future of the entire organization at all levels. Board members act as trustees and stewards on behalf of our members, including financial management of the League.
The Management Team provides vision across our multiple Council systems – which includes Community, Fund Development, Communications, and Member Development. These women make sure that all our League programs are consistent with our mission and that our strategy is pushed forward according to yearly strategic priorities.
2022-2023 Board of Directors and Management Team
Board of Directors
Michelle McMullan, President
Michelle has been a member of the Junior League for 6 years. She is originally from Savannah, GA. She graduated from Georgia College and State University with a Bachelor of Science in Psychology.
Michelle has been an active volunteer majority of her life. She grew up attending Junior League of Savannah meetings with her mom. Prior to leaving Savannah, Michelle served on the Froebel Circle for the Fresh Air Home, a faith-based camp on Tybee Island for underprivileged children living in the Low Country.
Since joining the League, she has served on the Fundraising committee the inaugural year of Truck-A-Palooza, 2017, as a New Member Adviser 2017-2018, the MRRP Co-Chair 2018-2019, Treasurer Elect/Treasurer 2019-2021, and as President Elect 2021-2022.
She currently also serves on the Independent Living Resource Center Board of Directors. She and her spouse, James, have four fur-babies, Maggie, Boo, Picard and Cujo. When not occupied by her busy schedule, Michelle enjoys weekend getaways, photography, and going on Harley rides.
Tory Witt, Executive Vice President
Tory Witt has been a member of the Junior League of Albuquerque for almost 7 years and has previously served on Membership, Fund Development, and Community Councils, and served on the Board as Nominating Chair.
Tory is a native to Albuquerque but left to study Business Management at the University of Arizona and then went on to get her Masters in Human Resources at Marquette University. She returned home once graduating to pursue a career at Sandia National Laboratories as a Recruiting Specialist. She now works as an HR Data Analyst at Sandia Labs.
Tory also serves as Treasurer for the Kappa Alpha Theta Albuquerque Alumnae Chapter and mentored a high school student through Big Brothers Big Sisters. She plays in Sandia Labs' summer softball league as well and enjoys traveling as much as possible.
Vacant

, Secretary

Sara Norton-Sanner, Treasurer 
Sara Norton-Sanner moved to Albuquerque in 2018 where she first joined the Junior League. She has served on the Recruitment & Placement and DEI Committees and is our incoming Treasurer Elect.
Originally from Oklahoma, Sara is passionate about serving her community and has worked in the nonprofit sector for the last decade. She has a Bachelors Degree in Journalism from the University of Oklahoma and a Masters in Theology from Southwestern Seminary. Currently, Sarah works in developmnet at Animal Humane New Mexico. She has been married to her wife, Raychel, for eight years and they have four furr-babies Maggie, Ari, Fitzgerald, and Cordelia.
Nicole Streu, Nominating Chair 
Nicole Streu has been an active member for 5 years. She has served as the Chair of the New Member Project in her provisional year, Resource Development Chair and then multiple terms on the New Member Committee, both as an Advisor and a Chair. Nicole has a strong passion for the Junior League and that is part of why she has so enjoyed her time with the new members each year!
Nicole's time in the JLA has brought her an incredible amount of gifts, including the feeling of impacting the community, wonderful new skills to take into her professional and personal  life, and most importantly great friendships with incredible women she may not have otherwise known. She's so excited to take her passion for the League to the board!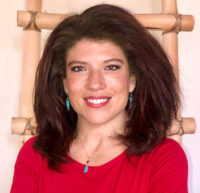 Kellie Tomlin, Sustainer Director
Kellie Tomlin joined the Junior League of Albuquerque in 2011. During her time in JLA, she has enjoyed meeting remarkable women from all walks of life and volunteering in the community. Her favorite JLA experiences have been the Crossroads for Women Halloween parties, Stamp Out Hunger, the various fundraising Gala's, and attending the Junior League ODI conference in Memphis, Tennessee.
Kellie attended the University of New Mexico, receiving her Bachelor of Business Administration in MIS in 2005.  She attended New Mexico State University, receiving her Masters degree in Social Work in 2015. Upon graduation she worked as an In-Home Services practitioner at CYFD and spend three years serving on the Board of the Future Fund within the Albuquerque Community Foundation.
Kellie has a passion for helping others.  She has served in multiple long term volunteer roles over the years including the Make-a-Wish Foundation, The Children's Grief Center, and as a CASA for foster children.  She is currently enjoying a variety of work under the umbrella of Social Work including providing mental health therapy in her private practice, providing social/emotional services in public schools, and providing court ordered parenting coordination for divorced parents.
Outside of work Kellie enjoys filling her life with laughter, traveling, and tending to her mini-farm in the east mountains of Albuquerque with her husband Charles and their two children, Gentry and Haven (and many furry children too).
---
Management Team
Sara Sternberger, Sustainer Engagement Vice President
Sara Sternberger moved to Albuquerque in September 2019 and immediately transferred to the Junior League of Albuquerque as a Sustainer. She joined the Junior League of Minneapolis (JLM) in 1991 and served as its president in 1999. She was also awarded the JLM Sustainer of the Year award.
Sara has worked in senior leadership positions in healthcare and nonprofits. She is currently the Executive Director for the Minnesota Academy of Nutrition and Dietetics. She has extensive professional and volunteer experience, ahs served on multiple nonprofit boards, and has presented to various groups on governance and strategic planning.
Sara is a member of the Tocqueville Society and serves on Women's Giving Circle Education and Engagement Committee. She also serves on the Albuquerque Museum Foundation Board. Sara and her husband, Howard, live in Placitas with their dog, Bailey. They have 3 young adult children, one (new) granddaughter and four "chosen" grandchildren.
Tara Dishmon, Community Engagement Vice President
Tara Dishmon is a native of the bay area, San Jose, California and previous member of the San Jose Junior League Chapter. Tara  has been enjoying living in ABQ and being part of the ABQ JL chapter in these last few years. Tara works as a Sr. Researcher at Starbucks Coffee Company, recruiting executive talent at VP level and above (for our corporate offices) and has been a partner (employee) with Starbucks for 5 years.
She has worked and recruited across various disciplines from Technology, Retail and Pharmaceuticals. She is currently enrolled at Arizona State University, majoring in Organizational Leadership, and has recently obtained her certification in Competitive Intelligence.
From a personal standpoint, Tara was excited to join the Junior League because of her love for volunteering and community connection. She has volunteered at the Suicide and Crisis Hotline in the Bay area, Loaves and Fishes to serve food to the homeless, as well as an advocate/translator for Battered Women, utilizing her ability to speak both English and Spanish to help translate intake for women being admitted into the shelter. She loves to travel and has traveled to Peru to volunteer working with children in orphanages in the Cusco area.
Ashlee Wright, Fund Development Council Vice President
Ashlee was born in Roswell, NM and raised in Albuquerque graduating from Highland High School in 2005.  She attended the University of Notre Dame (Go Irish!) and graduated with her B.A. in the Program of Liberal Studies in 2009. While at Notre Dame, Ashlee served on the Student Senate, as the Chair of the University Affairs Committee, and sat on the Executive Policy Board during her Senior year.
After surviving four Indiana winters, she immediately returned home to the Land of Enchantment.
She graduated from UNM School of Law in 2014. While in law school, she clerked for NM Legal Aid and the Southwest Women's Law Center. Her interest in the legal community led her to the Mexican American Law Student Association where she served as Vice-President during her second and third year of law school. She also coordinated the 17th Annual National Latina/o Law Student Association Conference in Santa Fe, New Mexico in September 2013.
Since graduating in 2014, Ashlee has been involved in many mentorship programs that assist students in reaching their goal of succeeding in the law ithrough local bar associations and has participated in the New Mexico Hispanic Bar Association Scholarship Committee.She has been a part of  the Bar Exam Attorney Coach Program through the New Mexico State Bar's Committee on Diversity since 2016. She has served on the Board of the New Mexico Hispanic Bar Association during the 2017-2018 term.
Since 2015 she has served on the Board of the Notre Dame Club of New Mexico and has been President of the Club since 2018.
She joined the Junior League of Albuquerque in January 2018. She has been on the Fund Development Committee since 2018 and acted as the co-Chair for the 2019 Red Carpet Affair. She has been the Vice President of Fund Development since 2020.
Ashlee enjoys Notre Dame Football, USWNT soccer, is in love with her three dogs (Paddington, Jemez, and Muffin) and hopes that one day she will actually get to everything on her to-do list.
Lauren Martinez, Member Development Vice President 
Lauren Martinez moved to New Mexico from the Houston area in 2019 and has absolutely fallen in love with Albuquerque. She is a graduate of Sam Houston State University with a Bachelor's Degree in Clinical Psychology and Communication Studies. She is an award-winning teen mentor, Amazon Best Selling Author, TEDx Speaker, Girl Power Expert and Founder/CEO of Girls Above Society.  Receiving the 2020 Diana Award, the highest accolade a young person can achieve for social action and humanitarian efforts, gives Lauren a powerful platform as a change maker for today's generation.
After a tumultuous cyber-bullying experience, Lauren Martinez at age 15 became the founder and CEO of Girls Above Society. Her strong dedication to girl empowerment is reflected in her signature curriculum platform "GIRL TALK", designed to empower young girls to be confident and cyber smart as they face the tough pressures of today's media driven society. "GIRL TALK" Curriculum empowers girls globally and in schools throughout the U.S. 
From humble beginnings and well-intentioned efforts Lauren became one of the nation's leading "Girl Power" mentor entrepreneurs. Lauren expanded her achievements to include Best Selling Amazon Author and TEDx Speaker by the age of eighteen. As a sought-after public speaker, Lauren has been the keynote speaker for national organizations, universities, and fortune 500 corporations such as Girls Scouts, and Alcon Corporation. Being selected as a U.N. Youth Advocate has enabled Lauren to extend her global presence of empowerment for young girls.
Lauren's work has appeared on major outlets such as CNN, Fox News, Teen Vogue and Huffington Post. Proctor & Gamble's Secret Deodorant's "Mean Stinks" Campaign in conjunction with Teen Vogue gave Lauren a global arena that continues to empower girls to end the girl-on-girl bullying for good. Lauren was awarded a $10,000 scholarship from Proctor & Gamble for her work with Girls Above Society. Lady Gaga's Born This Way Foundation awarded Lauren with a coveted spot serving as a Channel Kindness Reporter serving up positivity & inspiration throughout the U.S. Alba Botanica selected Lauren for their national #DoGoodDoBeautiful Campaign in 2017 further extending Lauren's mission as a "Modern-Day Superhero". 
Victoria's Secret PINK announced Lauren as their winner of PINK's GRL PWR PROJECT. This award enabled Lauren to further her reach to girls across the U.S.
Being 1 of 14 in North America to be selected as a Changemaker by ChangeMakerXChange, Lauren's reach is extended towards impacting today's young girls.
Ellen Nash, Treasurer-Elect
Ellen Nash has been a member of Junior League for 27 years, serving, primarily, in roles related to communications and fundraising.  In 2022, she returned to Active status in the League to accept the placement of Treasurer-Elect and to learn more about the roles of Treasurer-Elect and Treasurer in a non-profit organization.  Ellen has worked in the fields of public relations, communications, and public event management, both professionally and for non-profit organizations, for 35 years.  Since 2001, she has been a small business owner, originally as the owner of a communications and public events business and, now, as the owner of ChildArts Studio.  She is pleased to be serving JLA as Treasurer-Elect in 2022-2023 and to be continuing her ongoing placement as Cookbook Lead.